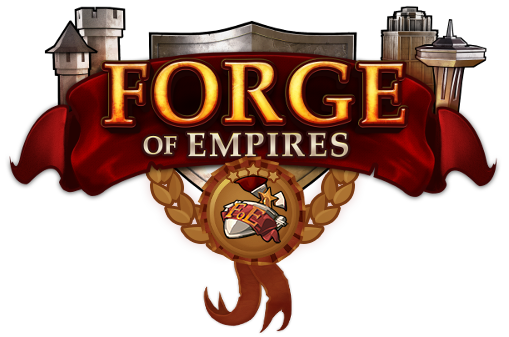 Dear Kings and Queens,
On
Wednesday, the 15th
of February we will present you with a new cross-platform addition to the game -
Achievements
.
With achievements, we not only introduce a new long-term gameplay feature, but also we
bring the player profile to the mobile app
, thus further improving the consistency between both platforms.
When it comes to achievements, we aim at providing more sense of progress in between reaching new ages, as well as goals outside of the game's main progression. It is also one more way to celebrate your progress through the game!

Changes to the profile
When you open your profile, you will instantly notice a significant change: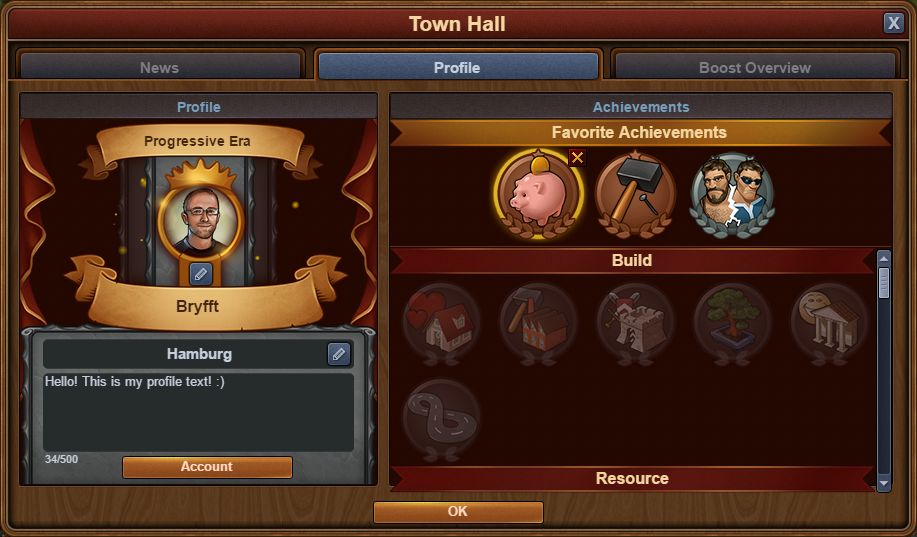 First of all, the window is now cleaner. We removed the rarely used "goods requests" feature. You will notice that due to space limitations on mobile, the profile text can now only have up to 500 characters and can not contain linebreaks.
The avatar, city name and profile text edition were all moved to the left side of the window, resulting in a much more structured overview.
The majority of the window is now dedicated exclusively to achievements!
Right at the top, you can choose your favorite achievements that you want to display to everybody. These will be visible to other users when they hover over your portrait on the social bar: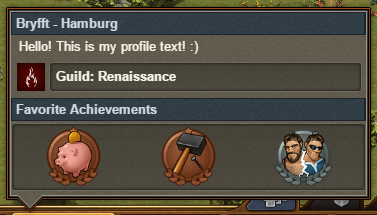 You can also keep this row empty if you don't like showing off.

Achievements
In the very first version, we are releasing 13 achievements and they all come in four levels: Bronze, Silver, Gold and Platinum.
You can view all available achievements in the profile window. When you hover over an achievement (or tap it on mobile), you will learn about your progress and the requirement for the next level: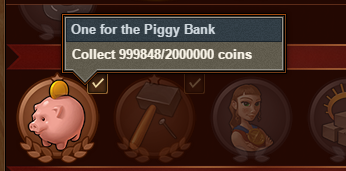 Of course, once you reach the next levels, the graphical representation of the achievement will also change accordingly. Achievements do not provide bonuses or other perks in the game - they serve as a representation of your progress and your game style, something which was not present in the game before.

Next steps
The most immediate next steps are of course adding more achievements. We have collected some ideas and suggestions from our
Beta
players and we will add them in the upcoming versions of the game
. We will also add some unique achievements that do not get upgraded over time. In the future, we also plan on showing the profile as well as the achievements in a more prominent way at different places of the game to make them more visible and therefore more valuable.

We hope that you like new profile as well as the achievements. If you have any comments or questions, let us know in the
feedback thread
.
Thank you for playing Forge of Empires!
Yours,
Forge of Empire Team