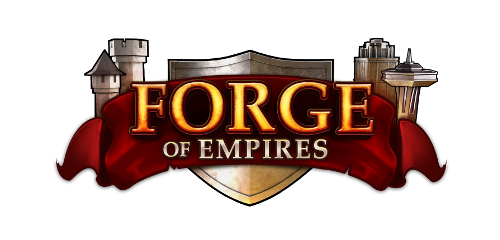 Hello Queens and Kings,
The update to 1.119 will take place on February 7th, 2018. There will be a short period of downtime during the update, we apologize for any inconvenience caused during this time.
For the detailed description of the changes, please see the list below:
IMPROVEMENTS
You may have already seen them on the mobile version of the game, but the new production windows have now made their way to the Browser version of the game! Aside from the cleaner look, they also provide you with some additional information when it comes to military units and what type of unit they will be effective against! Note that it may take a few hours after the patch before they become active.


We have improved the way the "Aid" button prioritizes motivating and polishing buildings. Buildings producing Forge Points will now always be motivated first, sorted by the total amount of points the building will produce. Following the Forge Points, buildings generating goods will be next, followed by medals and finally blueprints. Everything else will be chosen once those buildings have been motivated.
Following player feedback, we have adjusted the way generic quests are displayed after the previous quest has been dismissed or completed. This should avoid the "shaking" some players have experienced with those quests.
BUGFIXES
We have fixed a display error that caused the header of buildings to sometimes overhang the building tooltip.
An issue has been fixed that caused a neighbor's Army to appear in two-wave battles during the guild expedition.
The boost overview sometimes opened in a second window after the player returned from the guild expedition. This should no longer happen.
The game displayed an internal error if the player attempted to use Diamonds to unlock research that requires coins and supplies if both weren't available. This has been fixed now.
Fixed an issue that caused the back and forward to be displayed on the Expansion tab of the build menu. They've been banished into the other tabs once again.
The scouting button was sometimes not shown on the ship after a campaign map has been completed. It should now show up right away again.
We have fixed an issue where buildings and incidents could overlap other elements of your city.
The Titan Arum Plant did not increase happiness in every age. This has now been adjusted.
In the meantime,
our development team is working on the Carnival Event and the next part of the Oceanic Future. Check our
Beta
server to be always up to date!
Thank you for playing Forge of Empires!
If you wish to leave any feedback about this version, please click
here
or visit us on
Facebook
!
Sincerely,
Your Forge of Empires Team
Last edited by a moderator: