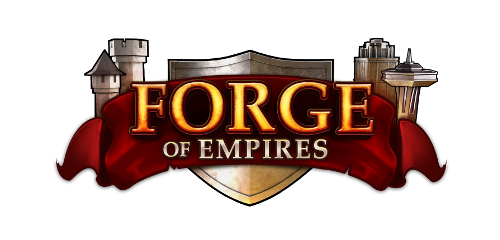 Hello Kings and Queens,
As some of you will know through experience, recently there has been a host of issues for players that are using a browser that is based on Chromium. For those that do not know, Chromium is the open-sourced browser project that most of the popular browsers develop from. Therefore an update to Chromium will impact the actual browser that you use.
Browsers that use Chromium include, but are not limited to:
Google Chrome
Microsoft Edge
Opera
Vivaldi
If you are using an older, pre-2013 graphics card, you are likely to run into these issues. We highlight this because the majority of our players that encounter this problem are using older hardware and/or outdated drivers. When a Chromium-based browser detects that you are using this hardware, it forcefully disables hardware acceleration thanks to a blocklist included in the browser.
Note:
Some older Nvidia and Intel Integrated graphic solutions are also blocked, though the recent addition of the AMD graphics cards to Chromium's block list with Google Chrome's version 86 seems to cause the majority of issues right now.
With hardware acceleration disabled, it is your CPU that has to handle rendering the game, and when compared to a graphics card, this is a much more inefficient solution. Essentially, the CPU cannot do what the Graphics card does to the same degree of performance and efficiency. This ultimately causes the game to load very slowly, lag while in-game, or in some cases, not load at all.
Impacted graphics cards, such as the AMD HD6000 and 5000 cards, the lower end HD7000 discrete graphics cards and all AMD APUs that were launched before the A4/6/8/10 7XXX processors, which are using drivers with version numbers 8.17.10.* and older, which include all of the drivers launched for the AMD Pre-GCN graphics cards. Unfortunately, this also includes the Crimson Beta drivers, the most recent drivers available for these graphics cards, and is due to their manufacturer, AMD, suspending the support for this hardware and its associated drivers.
While it is possible to disable the blocklist via chrome flags and force hardware acceleration back on, in our testing, we discovered that this causes the browser to crash very frequently and sometimes forces a hard system restart. Therefore we do not recommend that you use this as a solution, unless you know what you're doing, and are aware that taking these steps could cause security risks.
What we have found, however, is that
Mozilla Firefox
seems to work fine, for the time being, as it is not a Chromium-based browser. Therefore, if you are on an older system that is affected, and are suffering from performance issues as described above, we recommend that you use Firefox to play.
We are really sorry for this situation and we are doing our best to see what solutions we can implement, however this may be something that is out of our hands as it involves Graphics Cards that are no longer supported.
For some further troubleshooting tips, please check out
this article in our knowledge base
, which will also allow you to easily contact our Support should you need help with any of the steps listed. We thank you for your patience while we're investigating our options!
Kind regards,
Your Forge of Empires Team