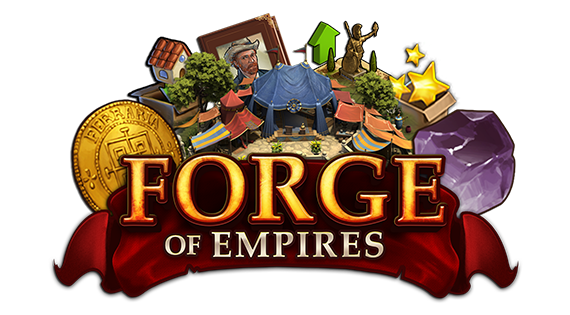 Introduction to the Antiques Dealer
This is a draft and work in process. Critiques welcome .
The Antiques Dealer, often abbreviated to A.D. or just AD, is a building that sits on the outskirts of your city where you can sell unwanted items and buy new ones. This feature was released in the summer of 2019 and has been of great use to many players. Once the technology of Economics has been researched in the Early Middle Ages, many unwanted inventory items can be sold. This guide will explain what to sell and for how long as different amounts of time spent bartering give different amounts of trade coins and gems.
The Antiques Dealer Currency
As mentioned in the previous paragraph, there are two currencies in the Antiques Dealer, trade coins and gemstones. They can be acquired by selling items to the Antiques Dealer and diamonds ( 500 trade coins for 100 diamonds ,4,000 trade coins for 700 diamonds and 12,000 trade coins for 1995 diamonds)as you will see in the next paragraph. Once acquired they can be used to buy items in the other window of the AD . Next to all the stuff you can buy you will see an auction section where players can bid for items without using gemstones.
Bartering
You may access the Antiques Dealer by clicking the building to the left of your city that look like this: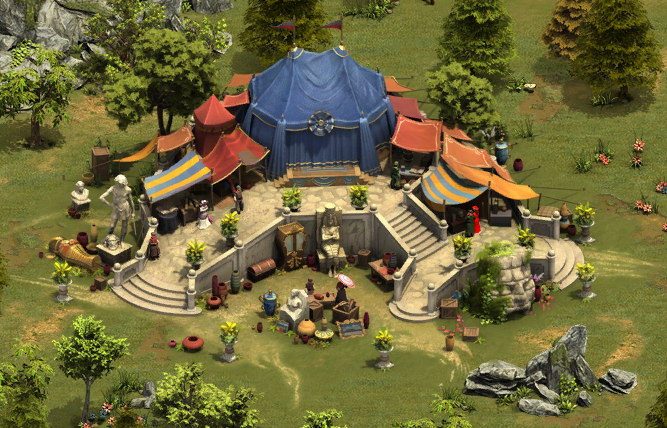 Once opened, it will look like this: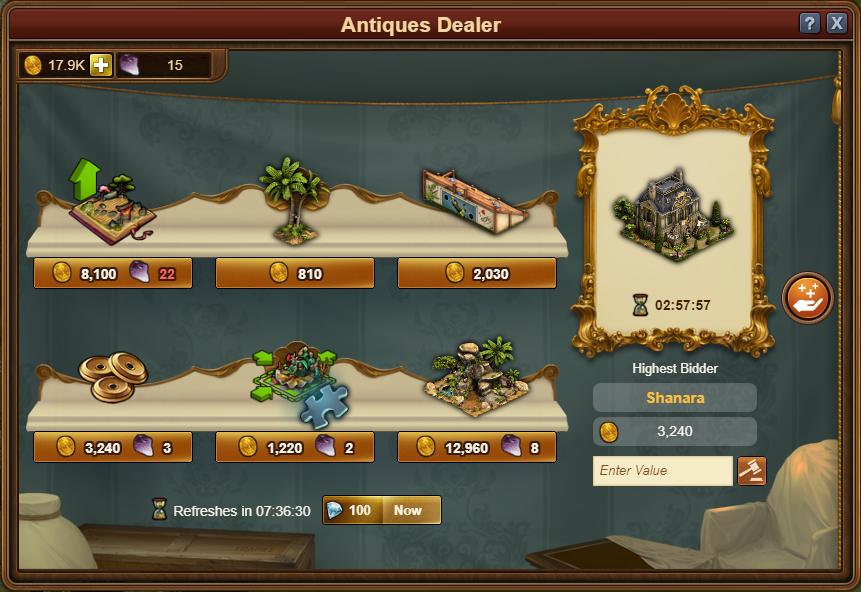 Click on the "Magic Hand" symbol to open the bartering window. Try and use the longest possible time every time but if you have lodes of items you want to sell then do it via the highest price . You can easily find out which one has the highest price by clicking on the + sign and all your items that are not locked and are able to sell will appear in order of price.Items that can not be sold are fragments , E.G. 7 fragments of a wishing well shrink kit.to lock an item simply go into the inventory a click the padlock and select what you want to lock .It is also possible to reach the AD through the inventory by clicking the magic hand simple on the items.You start with on slot ; then next slot will be unlocked after additional 10, 50, 150 and 400 sold items.To boost the outcome of TC by 20% and gemstones by 80% you can pay some diamonds.It costs 1 diamond for every 100 TC and 3 diamonds for every gemstone.If there is a variable amount of gemstones from selling an item then the highest possible amount will be used. E.G. The item in question will give you 3-5 diamonds for 2 hours , that means you would be charged for 5 gemstones.You can also end the barter instantly for diamonds
Buying from the AD
When in buying in the AD make sure that you are going to keep it for a while .So an example of something that is not worth it is the palm tree or nutcracker which when available in the AD are a rip off and not long lasting due to the need to keep on changing the layout of your city. Some players make the mistake of buying these useless happiness tokens for quests .You should never buy happiness buildings or need them. Your city should provide that for you unless you rushed the tech tree and left your city undeveloped and messy. GB will provide all the happiness you need. Better to save your TC for other things Normal units,goods and FPs should only be bough if definitely needed and coins and supplies should never be bough in cities above LMA. You should never buy happiness buildings or need them. Your city should provide that for you unless you rushed the tech tree and left your city undeveloped and messy. GB will provide all the happiness you need. Better to save your TC for other things.Once you have selected the item you want to buy a conformation window will pop up and asking whether you are sure you want to buy it . There is also the option to have the window never shown again.if you click never show again and then you change your mind contact support and they will reactivate the conformation window for you.
The auction in the AD
Next to the shelves is an auction section where you can bid for items over a 2 hour period. Wait till the lat 10 seconds then enter a bid then wait till 5 seconds is left and send your bid. make sure you are paying an appropriate price for the item.Remember there are no gemstones so an item may be worth 7000 trade coins and three gemstones when sold to the AD for 24 hours but in the auction there are no gems so you should substitute each gemstones for 2000 trade coins to work out a fair price* . So the example item with three gemstones as seen above would be worth 13000 trade coins on auction.If you bid in the last 30 seconds then the time remaining resets to 30 seconds so it is unlikely that you will able to just add 1 trade coin in the last seconds.
If the price is way above the calculated fair price , it is a very valuable special building and you really want it then you can probably get away with paying 100 more TC but if it is 300 for 100 FP then you need to bid about 2300 at the least.
*based on a number of auctions done by
@WinnerGR
and agreed by
@Captain Christian
Price Chart
This is the price chart for the most useful to know prices at the antiques dealer*. I would like to note some things:
For ease of typing the word "Trade Coins" has been replaced by the dollar sign ($) and the word "Gemstones" has been replaced by a C.
Sections that are empty

We are looking for the data
We may not fill in a lot of the any time soon

Sections that are filled with ---- , mean that it is N/A
| Item | Starting Auction Price | Sold for 2 hours | Sold for 8 hours | Sold for 1 day | AD Sells For |
| --- | --- | --- | --- | --- | --- |
| Shrine Of Knowledge | ---------------------------------- | $=6750 C=2-3 | | | $=40500 C=30 |
| Shrine Of Knowledge Upgrade Kit | $=2250 C=0 | $=6750 C=2-3 | | | $=40500 C=30 |
| Art Exhibition Selection Kit | | | | | |
| 200 Forge Points | $=15840 C=0 | | | | ------------------------------- |
| 5 Random Blueprints | ---------------------------------- | ---------------------- | ---------------------- | ------------------- | $=8100 C=0 |
| Rogue | ---------------------------------- | | | | $=2430 C=0 |
| Rogue Den | ---------------------------------- | $=6750 C=6-9 | | | ------------------------------- |
| Rogue Hideout | ---------------------------------- | $=4050 C=1-3 | | | $=24300 C=44 |
| Wishing Well | --------------------------------- | $=5940 C=1-3 | | | $=35640 C=22 |
| Wishing Well Shrink Kit | --------------------------------- | $=4050 C=3-6 | | | $=24300 C=44 |
* Based on efficiency and being an AD exclusive item.
AD exclusives
At the Antiques Dealer, it is also possible to get items that cannot be obtained in other ways in the game. These rewards are unique to the Antiques Dealer and can only be obtained in the Antiques Dealer Shop and through Auctions.The Shrine of Knowledge upgrade kit, Art Exhibition Selection kit and Art exhibition upgrade kit are the only current AD exclusives and they are both well worth saving up for. If you have lots of SoKs then getting the SoK upgrade kit will double its FP production which is really useful.The Art Exhibition is also really good as it is a 4x4 special building, that can be upgraded up to Lv. 8! On the highest level it grants you Coins and if motivated Supplies, 25 Goods and 10 Forge Points!
As it is very high on the aid priority list you can almost be certain to have it motivated.
Known issues or Changes that are going to happen
This guide is in the pending section​
Development History
This section lists all major updates
Guide Release
Last edited: