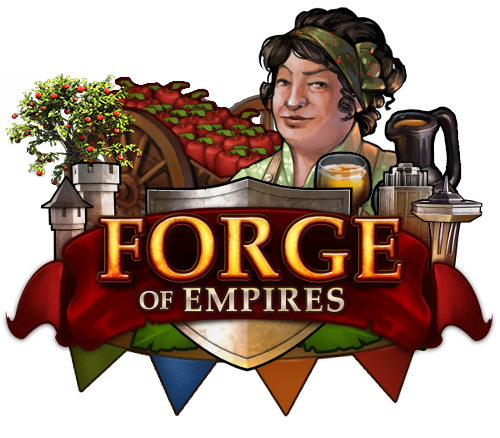 Get apples from quests and from trees planted when neighbors aid you. Use them to get fantastic (new) prizes!
​
It's harvest time!
Farmers in your kingdom are busy reaping the crops, collecting the results of their hard work. Greva Darn has already proven to be a skilled mascot and a casino business runner. This time you will see that she's a real all-rounder! Harvest? No problem - she will hop right into it on September 19th!
Once Fall is there, apart from the usual infoscreen, you will see a new button indicating that there is something going on:

Click it and you will get right to the event window: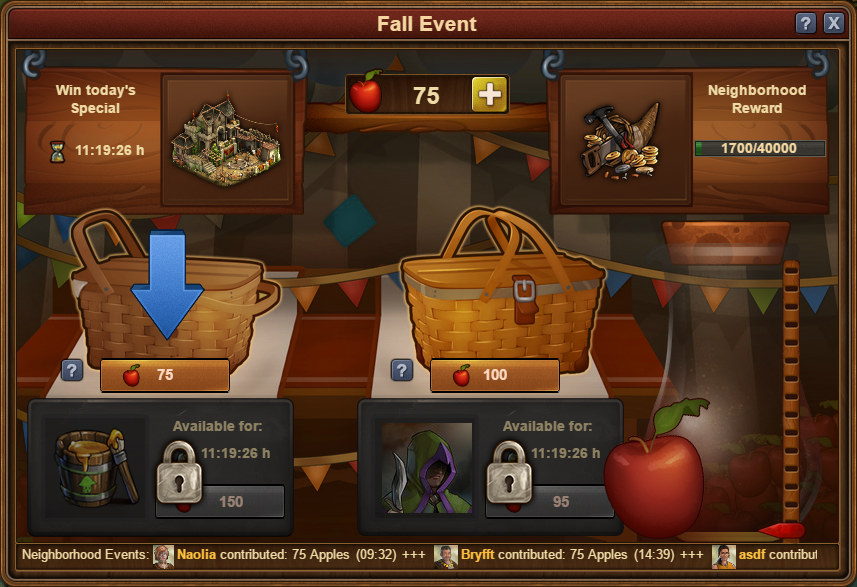 As you can see this fall it is all about apples! You need to collect as many as possible in order to open the baskets that contain rewards!
Everyday an item from each basket is chosen. Unlock the items by finding them in the baskets. Then you can get the item directly with apples, as many times as you want! So keep an eye on the event to make sure you get your most desired reward. (You must win the daily prize that day to unlock the locked bonus prize for that day.)
When you aid your friends, guildmates and neighbors, there's a chance to plant an apple tree in the wilderness around their city. They can then collect apples from the trees you planted and spend them on the rewards! Every time you successfully plant a tree, you will also receive an apple for yourself.
| | |
| --- | --- |
| | What's more, all the spent apples count towards the Neighborhood Goal (represented by a bottle with apple juice). If your neighborhood is active enough to reach the Neighborhood Goal, everyone gets a special prize! |
Gather apples from trees that friends and neighbors plant for you! That's how they look like: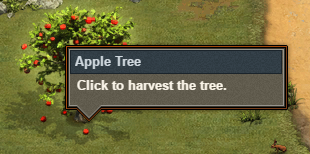 Make sure you check the wilderness regularly, as the trees expire after 24 hours!
You can also get apples by fulfilling Greva's requirements - she will be poking you daily (no worries if you miss a day - the quest will stack).

In addition to a great number of already existing event buildings, we also created a new one! Cider Mill will produce apple preserves for you all year long: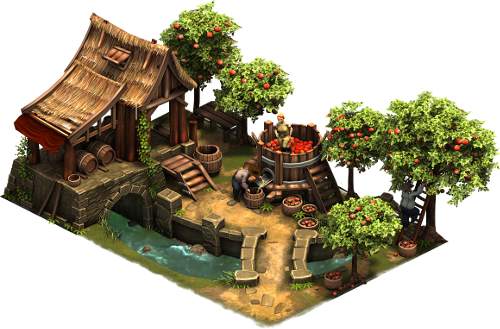 Cider Mill
Production Building
2x3

But that's not all we've prepared for you! To add an interesting twist to the game, we created two new consumable items that you can use in order to interact with your city in a new way!

One Up Kit
Upgrades event buildings one age at a time.
Up to your current age.



Store Building
Allows you to put an event building into the inventory.
Unlocked slots will not be saved when military buildings are returned to the inventory.


We hope you enjoy the new Fall Event! Let us know what you think in the
comments
!
Thank you for playing the game!
Yours,
The Forge of Empires Team
Last edited: