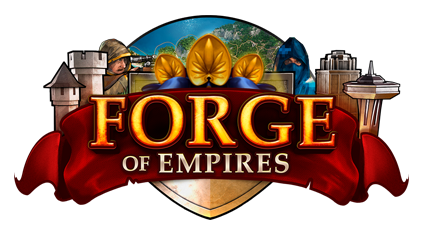 ​
Hello Kings & Queens,
We're happy to announce some fantastic improvements for Guild Battlegrounds. Some of these changes are derived solely from community feedback, so as always, thank you so much for your continued input! You'll see these changes ingame from May 11th.
New Statue of Honor Levels
To begin with, we're releasing 3 brand new levels to the Statue of Honor, bringing the total number of levels available to 8 levels, and making it an even more desirable and profitable building for you to have in your city. All three new levels provide great coins, Guild Power and more ranking points (varying dependent on your era). Each also boosts Forge Points and Treasury Goods when compared to levels 1-5. Check out their output in the table below:
Level 6​

Level 7​

Level 8​

60 Treasury Goods


6 Forge Points

70 Treasury Goods


7 Forge points

80 Treasury Goods


7 Forge Points
Moving away from brand new rewards, we also made some changes to the functionality of Guild Battlegrounds, starting with giving Founders, Leaders, and Battleground officers more tools to guide their guild.
GBG 'Focus' Mechanic
As a direct response to community feedback, we've added a brand new mechanic to Guild Battlegrounds for Founders, Leaders and Battleground Officers of a Guild. This new functionality gives these members the option to tell their guild to focus or ignore specific provinces on the map. To access this, simply click on a province, and choose either the focus or ignore tick boxes. This will then give a visual prompt to others on which provinces to work on. The function doesn't restrict interaction with other provinces, and is designed to help coordinate, but not to remove people's freedom to choose how they want to play.
Provinces can be marked with the 'Focus' or 'Ignore' signal when they are not owned by your Guild, even if the province is currently in lockdown. Once a province has been acquired by your guild, the focus signal will be removed.
League Points
Road to Victory & League Points - Coming soon!
The keen eyed of you may notice two features from Beta missing from this list, the Road to Victory, and our MMR view known ingame as League Points. The Road to Victory is a new and exclusive building which was recently added to Beta as a part of these improvements, but we need a little more time to test it before releasing it live, but don't worry, once we're happy its ready, we'll release it too. For the League Points, which gives an overview of the MMR earned in Battlegrounds this also in need of a little more tweaking on Beta, so we will add this soon, too. So, watch this space!
We hope you enjoy these improvements to Guild Battlegrounds, and, we'd love to hear your feedback, so leave it
here
! We'll be looking to add more improvements to Guild Battlegrounds in the future, too, so watch this space!
Sincerely,
Your Forge of Empires Team
Last edited by a moderator: