FOE Team
Co-Community Manager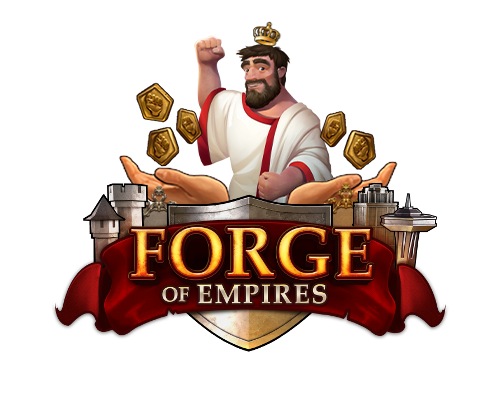 Important Info - As the feature will begin on the 17th of November, so will the first three-week cycle. If you have not joined a Guild before the feature (and first cycle begins), then you will not be able to participate for the first three weeks, meaning that you will not be able to donate towards and benefit from any Perks.

Therefore, we would advise having your Beta account, and Guild, established in advance of the starting date!​
Dear Kings and Queens,
Starting on the 17th of November, we will have a completely new feature on Beta — Guild Perks!
Guild Perks are powerful effects which your Guild unlocks by donating resources. However, where the strategy comes in, is each Perk is a tradeoff with positive and negative effects. Additionally, you can only activate a limited amount per cycle (typically a three-week period), and they require a fair amount of resources to unlock and activate! Therefore, as a Guild, you will need to coordinate on which Perks to donate resources to, activate, and then decide how best to shape your play style; to maximize the advantage of your perk, while mitigating against the drawbacks.
In terms of this feature moving forward, and notably where you come in, is that we will be continuing development on the feature while on Beta. That means, that we would really like to have your input in terms of shaping the feature moving forward! Do you have some ideas for potential Perks? What would you like to see next implemented within the feature? How can we improve Guild Perks moving forward? We want you to get creative!
To help us shape the best possible version of Guild Perks, we would ask you first hop on
Beta
and start trying out Guild Perks today! Then, please join the Beta Forum
here
, and provide your feedback within the feedback section
here
.
However, before you hop over to Beta, there are two things you should consider before joining! Firstly, as the disclaimer states above, if you are not within a Guild before the feature begins (and the first cycle starts), you will have to wait until the next cycle to participate and secondly, it is best to donate and confirm a Perk at the start of a cycle, so you can receive the maximum benefit from it!
As always, please remember, there is no guarantee that your ideas will be implemented, however you have our assurance we will consider each piece of feedback equally!
We cannot wait to see what ideas you come up with!
Sincerely,
Your Forge of Empires Team