FOE Team
Co-Community Manager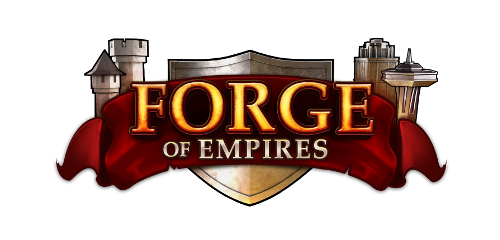 Hello Queens and Kings,
The update to
1.201
will take place on
Tuesday, March 30th
. There will be a short period of downtime during the update, we apologize for any inconvenience caused during this time.
For the detailed description of the changes, please see the list below:
Bugfixes
We fixed an issue where the reporting feature would not be able to find players
There was an issue where the battlefield map would be zoomed out and show a black border around it. This issue has been fixed now.
Upon conquering a few sectors in the Campaign Map, their background would remain partially red. This issue has been fixed now.
We fixed an issue where the Microsoft Store App's "Contact support" button was not leading to the support page.
We fixed an issue where no collection sounds would be played upon collecting from a multi age building.
Improvements
For quite some time you have been asking us to provide a feature that prevents you from mistakenly selling items from your inventory, and now the wait is over. Some items will be automatically closed as soon as you receive them: All main cultural settlement buildings and their respective fragments, upgrade and selection kits, as well as the main event buildings from 2019 onwards! Nevertheless, keep in mind it will not cover Antiques Dealer exclusive rewards!
The game's login page has been revitalized with new assets and a new background art.
Mobile-only Changes
This is the mobile section of the changelog. These are things that you won't see on the desktop version of the game and only concern the mobile interface or functionality. Keep in mind that the time the mobile update becomes available depends on the stores and can be some days after the release of the browser version. So don't be surprised if you don't see the update on your devices just yet.
The province acquired window has been redesigned:


Additionally, some reward info windows have been redesigned with paper and new decoration as well.
The Great Building's contribution list would sometimes copy values from other contributions. This issue has been fixed now.
We fixed an issue where the Event Surprise Box would wrongly show a lock icon upon activating the inventory's lock feature.
We fixed a visual issue where it was difficult to read some large numbers of goods stocked in your inventory.
There was an issue where cars and people animations would sometimes get stuck at the end of roads. This issue has been fixed now.
The Victory Points bonuses were being shown outside of the box, when viewing a province information window on Guild Battlegrounds. This issue has been fixed now.
Opening the quest giver window while still viewing a Guild Expedition's encounter tooltip, would result in not closing the tooltip. This issue has been fixed now.
Clicking in a Guild from the Guild Expedition rankings would present a window with a very small text box.
If you wish to leave any feedback about this version, please click
here
or visit us on
Facebook
!
If you would like to get yourself informed about our features in development, please visit our
Beta
, or check the
Mobile Beta Test Program
.
Sincerely,
Your Forge of Empires Team
Last edited: