Staff Members
Community Manager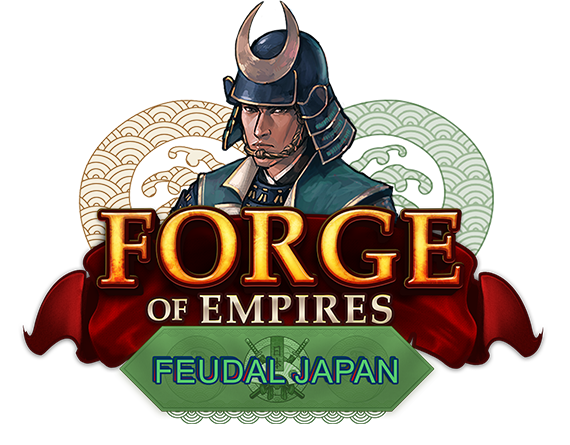 Arising from the Sengoku period of Feudal Japan, the clan of Akechi Mitsuhide has requested your help.
As the Daimyo of his village, it is your task to lead Feudal Japan to prosperity!​

The second of our Cultural Settlements starts on
July 10th, 2019!
Help Akechi Mitsuhide to bring honor to his village in Feudal Japan. Your job as the village's Daimyo is to turn their humble stature into a bustling center of Japanese culture and trade, making their name known to local villages!
Also watch the video by our Game Designers Michael and Kurt, where they explain the new Cultural Settlement!
Subtitles available.
​
Playing Feudal Japan
- Just click on the boat to start your journey in Feudal Japan.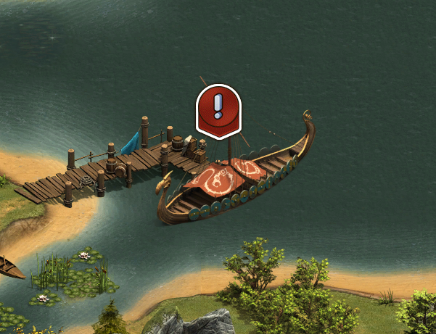 Abandoning Vikings -
You need to finish or abandon Vikings in order to play Feudal Japan.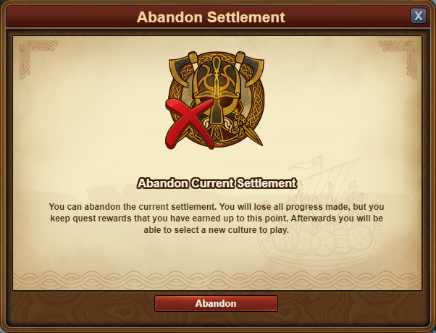 Your job is to gather resources and build up the village, using cultural goods along the way. Besides that, we now have a new feature implemented for this cultural settlement - the Merchant:
New Feature - Merchant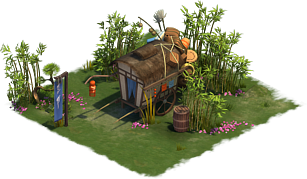 ​
A Merchant will be unlocked as an off-grid building after finishing a specific quest. Once the Merchant is available, you can get a new/random offer once per day.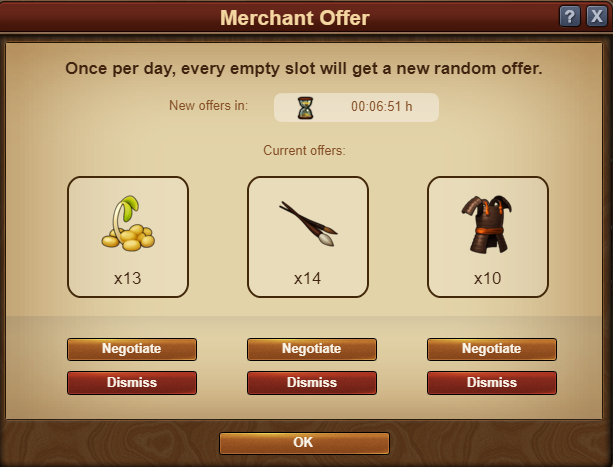 ​
Once per day, all empty slots (so up to three) get a new, random offer. Upon unlocking the feature, all three slots start off with an offer and the timer begins with 24h.
You can play the negotiation mini-game, and if you successfully complete it you will obtain the cultural goods rewards. You can also dismiss the offer - after the confirmation dialogue the offer will simply be removed, making the slot empty (and available for a new offer once the timer kicks-in). Not only is this a great way to gather additional Cultural Goods, you may also find that the collections have a chance to be quadrupled (4x), the same as all Cultural Goods!

​
The following new resources will be used to make this happen:
Japanese - These are equivalent to population in your main city. You need them to build certain buildings.

Diplomacy - shows the amount of trust you gained among the Japanese. This is needed to unlock new buildings from this culture.

Koban Coins - Koban coins are used to produce Cultural Goods and can be collected from residential buildings as well as some Diplomacy buildings.

Soy - a Japanese good which is produced in a Soy Bean Field.

Paintings - Japanese goods which are produced in a Gallery.

Armor - Japanese goods which are produced in the Armorer.

Instruments - Japanese goods which are produced in an Instrument Workshop.
If you collect enough resources, you can unlock new buildings or expansions for the Japanese Settlements.
Be careful though, whenever you complete or abandon a settlement, all resources, including the expansions (also the premium ones), are reset again!
Impediments will restrict your building area making each settlement a puzzle! Buildings must be placed around impediments, as these can't be removed or moved. With each instance of a new Settlement the impediments will be rearranged, adding an extra layer of challenge to organizing the settlement. Once the questline of Akechi Mitsuhide is completed, the village will completely trust you as their Daimyo and the settlement is complete.


Rewards:
Playing through the Cultural Settlements, you can obtain different rewards, which differ depending on how quickly you finish the Settlement as well as on the amount of times you have previously completed the settlement. Certain special rewards will be waiting for you in the first few completions:
You get rewards of every solved quest.
You get rewards for completed counter quests of the settlement questline.
You get rewards for completing the whole Feudal Japan Settlement.
You get additional rewards, depending on how fast you played through the Feudal Japan Settlement.
Shinto Temple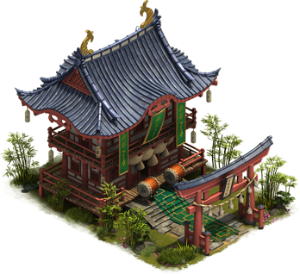 3x4
The Shinto Temple of the Feudal Japan will be granted to you, as one of the rewards for finishing the Cultural Settlement.​
The Shinto Temple is an upgradeable special building, which has 9 levels in total. Depending on its level, it will grant the following:
Coins (all levels).
Supplies (all levels - if motivated).
Supply Boost (from level 2 on).
Goods (all levels - if motivated).
Forge Points (increases at levels 1, 3, 5, 7 and 9 - if motivated).
Timeless Dojo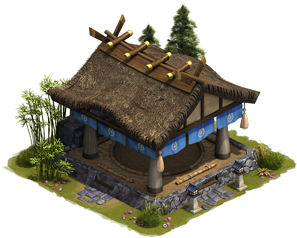 3x3
The Timeless Dojo is a special building, which can be obtained as a reward for playing through the Feudal Japan Settlement.​
You can obtain Fragments for this building if you complete the Settlement within set time frames. Depending on how fast you go through the Settlement, you can get more or less Fragments of the Timeless Dojo selection kit.
The Timeless Dojo can be upgraded up to level 5.
Coins (all levels).
Random Unit of the age of the building (level 5 - if motivated).
Medals (level 5 - if motivated).
Goods (from level 2 on - if motivated).
Forge Points (increases at levels 1, 3 and 5 - if motivated).

Emissaries
Emissaries are honored persons who will come to your main city and can sit in your Town Hall to grant special bonuses.
Emissaries can be obtained as a reward for completing a Settlement. There are 4 Emissaries in total available in the Feudal Japan Settlement, which all give you a bonus.
There are:
Oda Nobunaga (1 Forge Point)

Oda Oichi (1 Forge Point)

Takeda Shingen (2 random goods of your age)

Tomoe Gozen (1 unit of your age)
Let us know what you think about the Cultural Settlements and Feudal Japan. We're looking forward to your feedback
HERE
!
Thank you for playing Forge of Empires!
Yours,
The Forge of Empires Team
Last edited by a moderator: