FOE Team
Co-Community Manager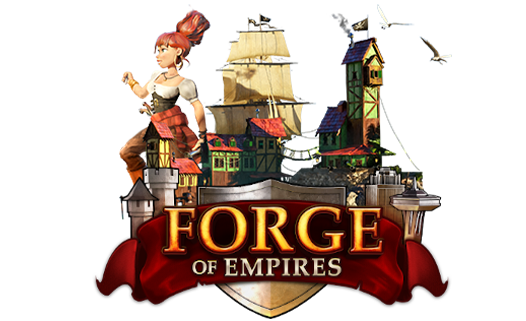 ​
Dear Kings and Queens,
It's that time again! Forge Island once again welcomes you to its shores, to participate in its internationally renowned Festival! Among its many attractions, foremost is the Wheel of Fortune. Perhaps this year, you will finally strike it rich!
The Summer Event will begin on the 17th of August, and will continue until the 6th of September!
As with last year, you will be met by the local governor of Forge Island. By now, you know the man's reputation, he likes to spin a yarn or two! Yet, that is not all he is known for, stick with him, and he will give you access to the wheel of fortune. Not only that, but he will give you quests to earn Doubloons, required to give the wheel a spin!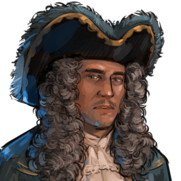 He will not be your only companion of course, as Jane will once again meet your acquaintance. While her sanity is always in question, certainly her commitment to finding treasure, and her capacity to do so, has never led you astray. In completing her tasks, she will also help you earn Doubloons, and edge closer to the treasure you have been seeking!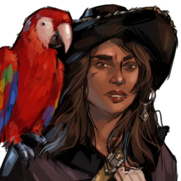 In total, from the Governor and Jane, there will be 34 rush quests and 21 daily quests.
Gold Doubloons!
In order to spin the wheel, you will first need to earn Doubloons. As mentioned, you can get them by completing quests. In addition, you will also receive them for completing incidents around your city, as well as a daily log-in bonus.
Of course, you can also use Diamonds to purchase Doubloons, if you cannot wait to spin again.

The Wheel Of Fortune Awaits!
To start the Wheel of Fortune, click the bar in the top left corner of your screen: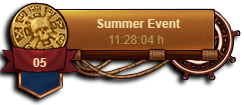 You will now see the wheel, as well as the buttons to, "spin" or,"refresh & spin." One "spin" costs one Doubloon, and results in one prize. Alternatively, you can "refresh and spin" to call up a whole new set of prizes for your neighborhood. No matter what you choose, you will always win a prize!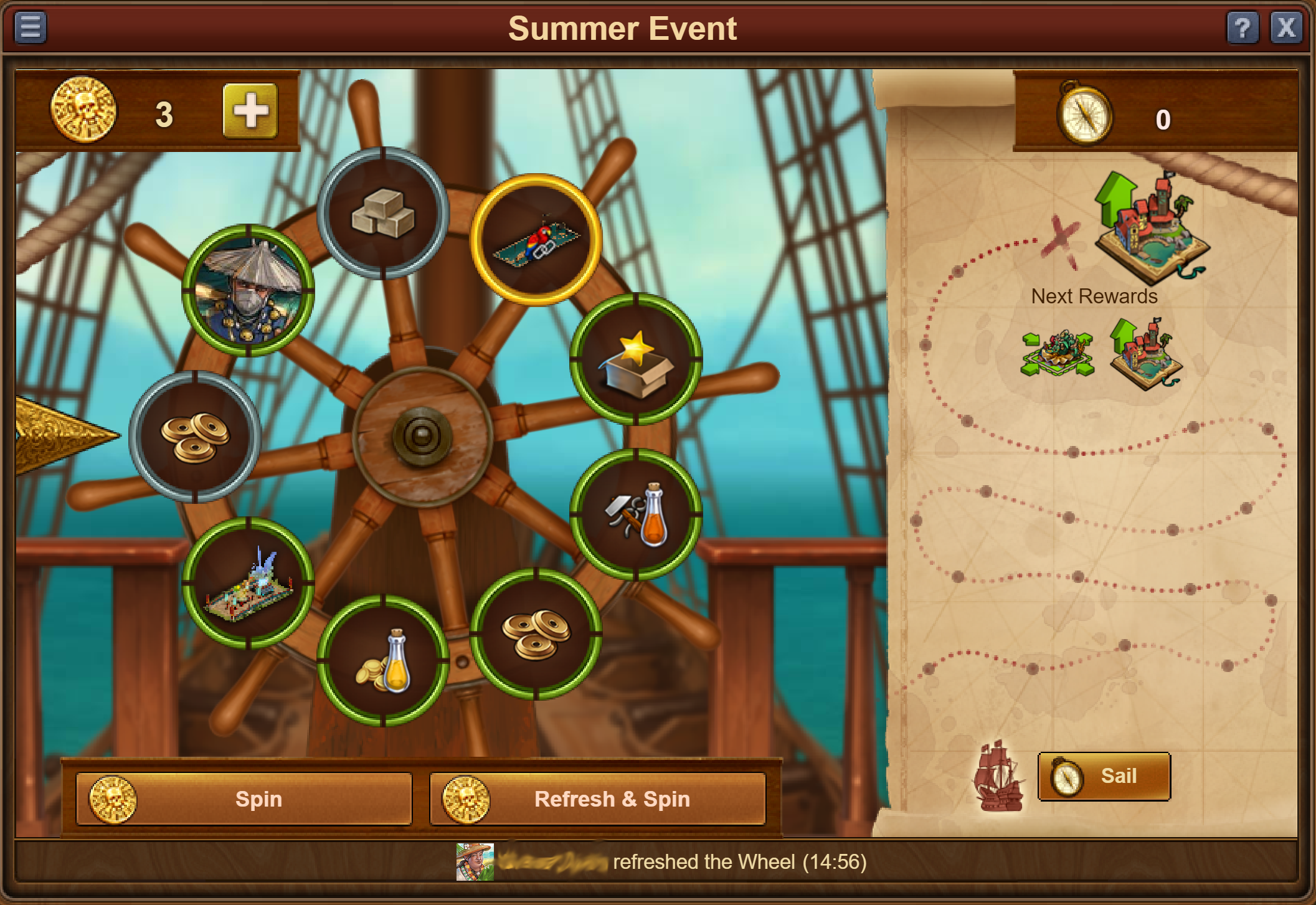 However, please keep in mind, that your neighborhood shares the wheel. Therefore, when you grab a prize, it is then gone for everyone else, and when you refresh, the list of prizes also refreshes for the rest of the neighborhood. Of course, if you run out of all prizes, then the Wheel of Fortune will automatically refresh!
With neighborhood refreshes, they will generally only happen when others click that option (however, a refresh will also when neighborhoods are merged).
In terms of keeping track of the prizes, and who is winning what, you can always look to the bottom of the window which will notify you the last time an action has occurred (i.e. when someone wins a prize, or a refresh happens).
Sail Away, Sail Away...
The wheel will not only give you a chance at prizes, but it will also navigate a course on the treasure map toward the Grand Prize! With each spin, it will provide you with a Compass, which can be used on the 'Sail' option. Doing so, will give a chance to move 1-3 places up the map (depending on where the compass lands).

Once you reach the edge of the map, you will receive a Prize, and the map will refresh, so that you can try to get the next one!
The Rewards From Spinning The Wheel!
There are different rewards within the Wheel of Fortune. Common rewards (green) can be obtained up to four times, and uncommon (silver) can be won twice (the amount remaining are indicated by the bars in the circle surrounding it). Once the bars are depleted, that prize can no longer be won, and to find it again, you may need to refresh the wheel.
With the last type of prizes, they are the rare prizes, which are surrounded by a golden circle, and can only be won once! Among these special prizes are the event buildings from the previous events, including the Governor's Villa, and the Crow's Nest!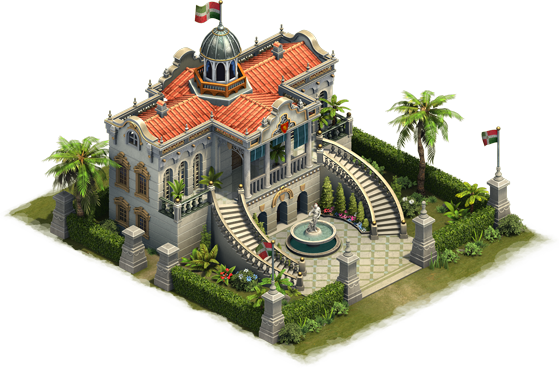 The Grand Prize!
So, what will be this year's Grand Prize, and the final port of call, you may ask?
Allow us to present - The Pirate's Hideout! A place of refuge for only the most worthy of pirates, it is said within its hallowed halls, that the world's best treasure is traded on a daily basis!
The Pirate's Hideout is a 5x6 building that is upgradeable up to 9 levels. At level 1, it will have a base happiness, population, and a coin production boost.
From level 2, you will have a chance to collect medals and supplies, and at level 3, a chance to also collect Goods! At level 4, there is a chance to receive one of the following - Medals, Supplies, Goods, or Forge Points!
Finally, from level 7 onwards, you will also receive an attacking bonus for your attacking armies. Each one of these boosts will increase in value, as you level-up!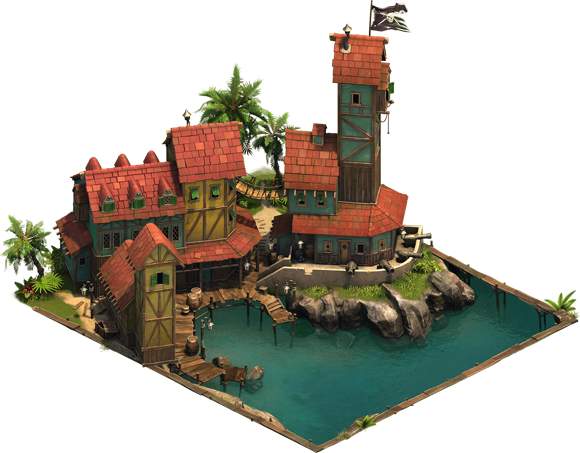 However, that is not all! There are also chain decorations that you can win during the Event, which you can add to the pirate's hideout. When chained to your Pirate's Hideout, they will provide generous boosts, and are definitely not something to be missed!
Shark Shallows (when chained)
Captain's Anchorage (when chained)
Fisherman's Pier (when chained)

Happiness Boost
9 Random Goods

Happiness Boost
8% Defensive boost for your attacking armies

Happiness Boost
4 Forge Points
Important Tip
- to be chained, these buildings need to be attached to the Pirate's Hideout grand prize building. If not attached, they will not provide their specialty bonuses.
Event Hub Addition - The Tropical Cafe
Not only that! There will also be an Event addition to win by completing quest events!
With, 'The Tropical Cafe', you will not only receive a beautiful summery addition to spruce up the Event Hub, but also a 3 day 20% defensive bonus for attacking armies. Certainly, something you may not want to miss!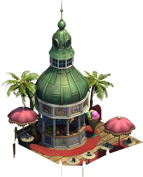 Reward Avatars
Finally, we have the following reward avatars available to win!
| Reil - Questline Reward | Donya - Questline Reward |
| --- | --- |
| | |
Should you have any comments, questions or issues, please let us know! We're very much looking forward to your feedback! Please follow
this
link to tell us what you think!
Thank you for playing Forge of Empires!
Sincerely,
Your Forge of Empires Team.